Time Series Exploration Through Hierarchical Clustering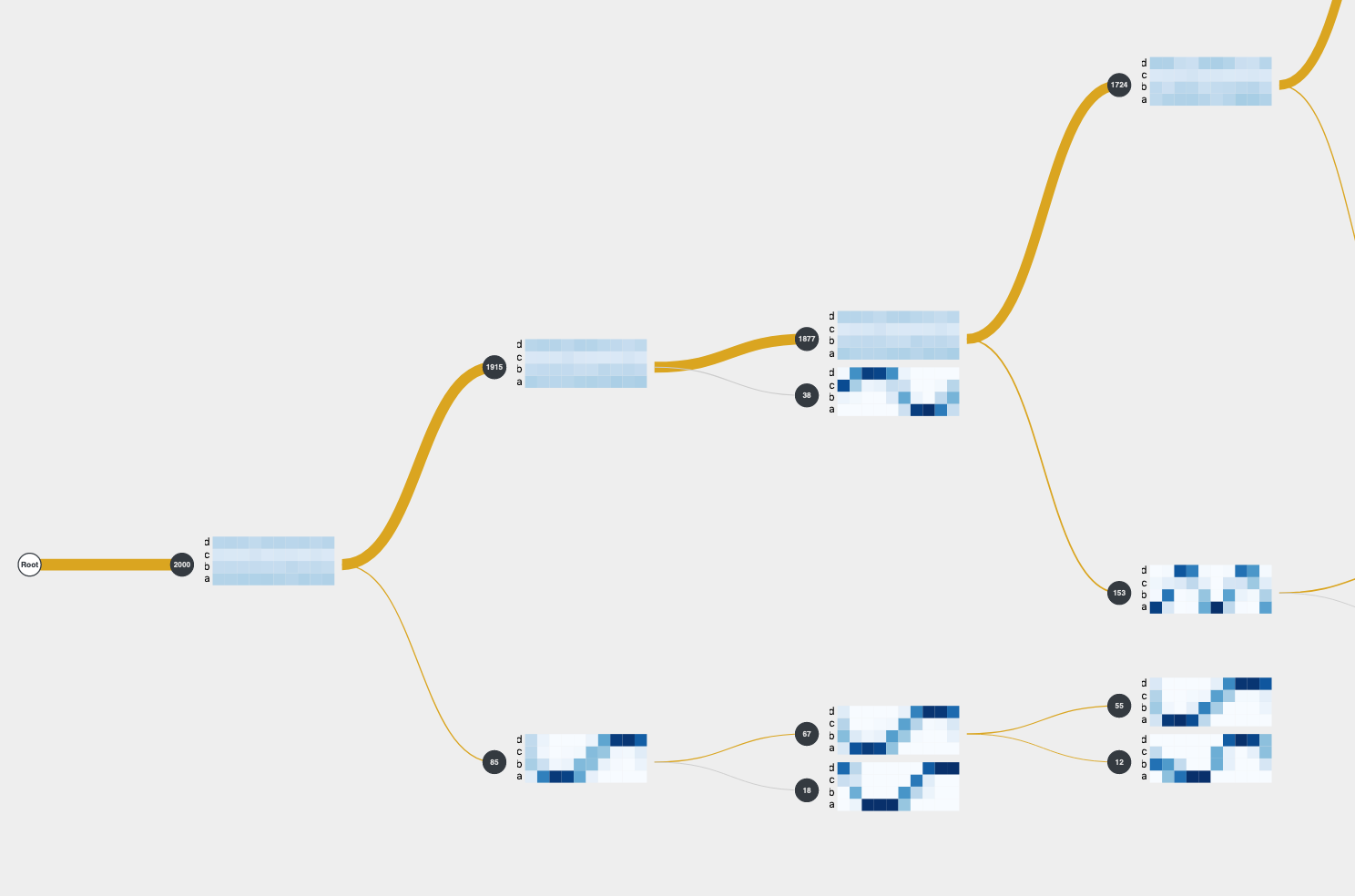 ABSTRACT:
We introduce a novel interactive visualization technique for analyzing large collections of time series data based on the hierarchical composition of the visual pattern space. Comparing many long time series is challenging to do by hand, therefore, clustering time series enables data analysts to discover relevance between and anomalies among multiple time series. However, even after reasonable clustering, they have to scrutinize correlations between clusters or similarities among time series in a cluster. We developed SAX Navigator, an interactive visualization tool, that allows users to hierarchically explore large collections oftime series data, retrieve their commonalities, and describe their dissimilarities. Our visualization focuses on a unique way to navigate time series that involves a "vocabulary of patterns" developed by using a dimensionality reduction technique, Symbolic Aggregate approXimation(SAX). In the space of SAX, the time series data performs better during clustering and is more efficient to query. We demonstrate the ability of SAX Navigator to analyze patterns in large time series data based on three case studies for the Catalina surveys data release 2, an astronomy data set containing 46,000 individual time series. We verified the usability of our system througha think-aloud study with an astronomy domain scientist. Our technique allows domain experts to view global patterns across the dataset as well as to explore clusters and individual observations locally.
SKILLS USED:
Time Series Analysis • Hierarchical Visualization • Visual Analytics • Javascript & D3
Healthcare Data Privacy Visualization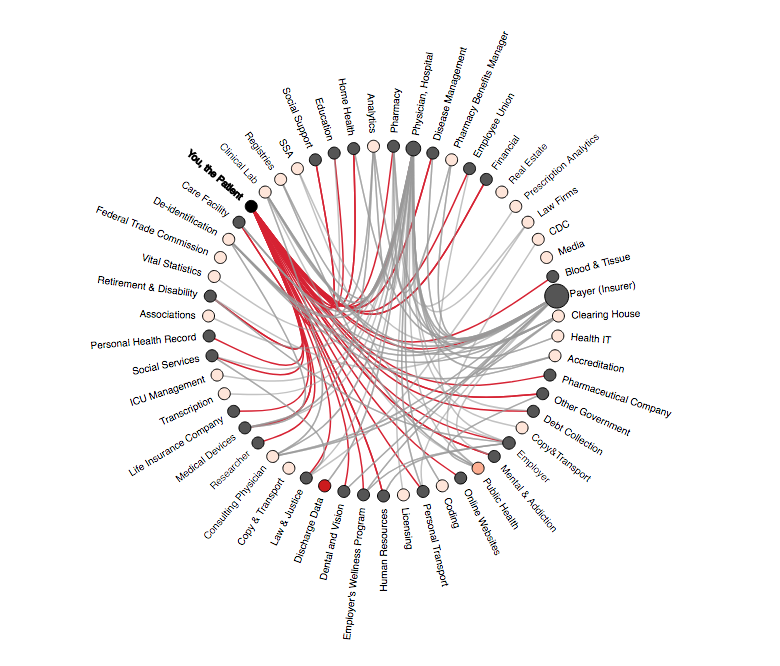 How Private is Private?
We all know data gets passed around somehow. By some people. In some way. Surprisingly, though, breaches in health data are much more common than we might think, and the extent of impact is shockingly broad. The data on health care privacy is much more shocking than we might think. Sensitive health data is spread through a complex network involving insurance companies, educational institutions, physicians, and more. As a result of this broad network, breaches are happening at an astonishing rate, increasing over time and across the United States. The individual stories of how these breaches are simultaneously unbelievable and strongly representative of the truth. Nathan's story is similar to 652 others in the same category of company. The problem is rooted so deeply it even extends to within reach of us (literally) through our smartphones, with health and medical apps relying on hundreds of online connections to transmit data.
SKILLS USED:
Data Visualization • Visual Analytics • Javascript & D3